Month:
September 2015
x ~ RIP Lorah ~ x
We had the very sad task of saying goodbye to a dear friend of the club and one of our regular and popular DJ's, Lorah Lahnah. She unexpectedly passed away at the beginning of August to much shock and sadness to everyone that knew her. She was much loved in our little community and her rock sets and syncopated dancing were always a great success.
We all wanted to pay our respects to our lovely friend so a memorial service was organised at the club. The service was held at sunset on the dock outside, and Rhia and Magda performed a beautiful ceremony between them, with readings and music, whilst everyone gathered around a memorial plaque which we had installed into the club wall.
It was a deeply moving and emotional evening, but also with some lighter moments as everyone recalled their fondest memories of this vivacious and bubbly lady.
Sweet dreams Lorah – we will all miss you x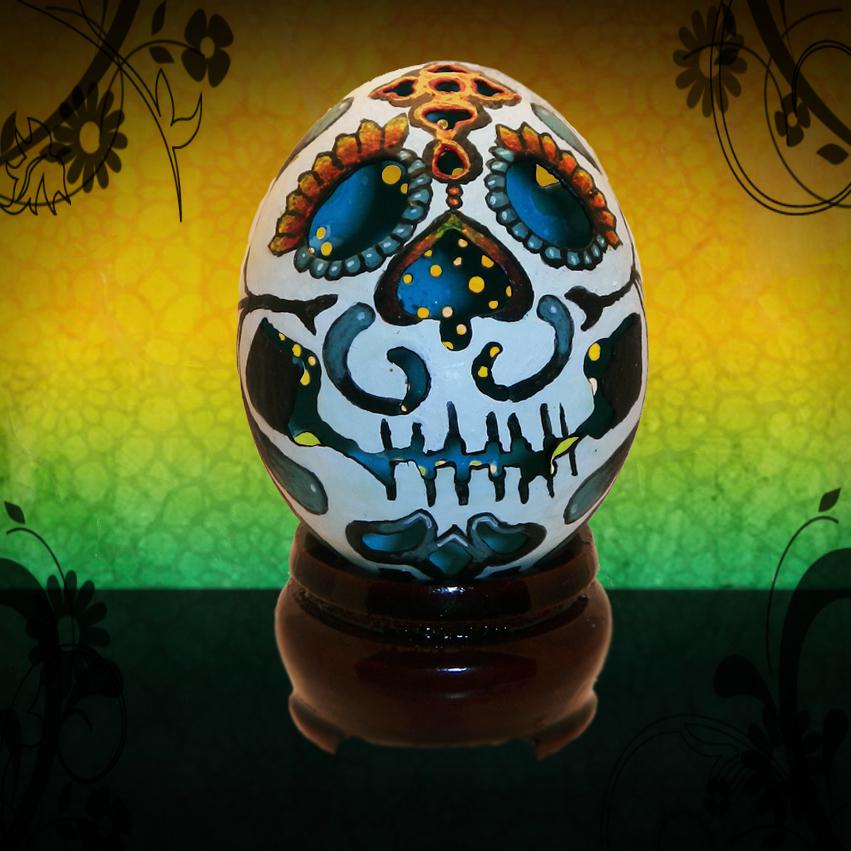 Source: One spooky sale.
Check out this amazing site belonging to the incredibly talented Bronxelf. She carves, drills, paints and decorates eggshells and creates the most stunning pieces of art.
She's got a special sale going on right now so get your orders in now for your very own unique and custom made egg. The perfect Halloween gift!
I have been a very bad and lazy blog type person and not updated anything in aaaaages.
So on behalf of me , myself and I, I humbly apologies and will be adding all the updates that are still waiting to be published very soon.
So many great shows and events since June that need to be celebrated.
We're also planning to add lots of new pages, and would love it if we could get more of our regular group members signed up to the blog and contributing.
So keep an eye out and I promise it will be worth it!
Anouk x